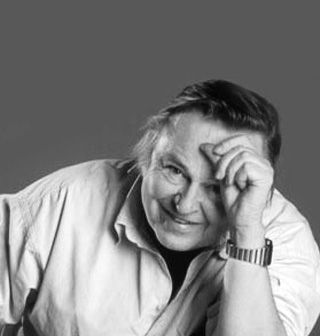 Born in 1932, Finnish designer Eero Aarnio studied at the Institute of Industrial Arts in Helsinki, and worked as an interior decorator, photographer, industrial and graphic designer before he began working with plastic as a medium for high-end furniture. Previously he had worked with traditional, natural materials, most notably "Jattujakkare", a wicker basket chair. However, his interest and curiosity grew about plastic materials, particularly fiber glass, and he began experimenting. Today, the Finnish design world has been gifted with numerous of these innovative and iconic designs.
Designed in 1963 and manufactured in 1965, his piece "Ball Chair" consists of a spherical plastic shell reinforced with glass fiber and a round opening, allowing the user to peer out from his or her upholstered seat. The chamber also blocks out outside sounds, yet amplifies those that come from within the space of the globe.
Aarnio took the design a step further in 1968 with the introduction of the "Bubble Chair", wanting to allow more light into the seating sanctuary and maximize visibility. Solid plastic was replaced with transparent Lucite, and the piece was hung from the ceiling, giving the illusion of floating in a giant soap bubble.
Another distinguished design is the 1968 "Pastil", which won the American Industrial Design award for its comfortable form and unique aesthetic. Many other imaginative creations came to follow, including tables and light-hearted animal-shaped chairs beloved by children and kids-at-heart adults alike. Though many of these pieces are soaked in playful, pop colors, Eero Aarnio turned his nose to the throwaway ethic of the Pop era in which his work was born and thrived. He strived to challenge the way we think of plastics, and execute it in a way that is durable, beautiful and memorable. We think he succeeded.
Sources: ArtDirectory.info & KettererKunst.com